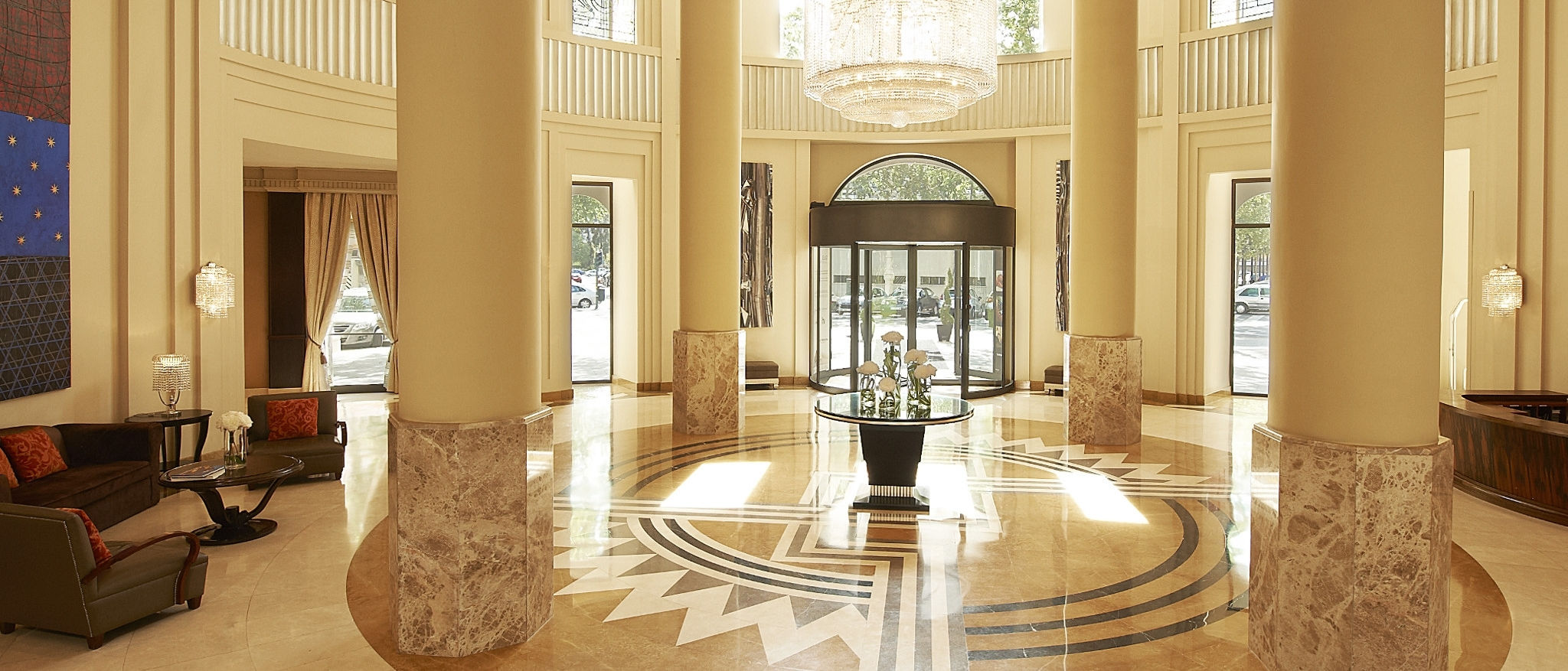 FAQ´s
1. WHERE CAN I PARK MY CAR?
The Westin Valencia offers a public underground car park. Booking in advance is possible through our Service Express email here » The costs will be €20 per car, per day (VAT not included).


2. HOW MANY PEOPLE FIT IN EACH ROOM AND WHICH IS THE COSTA OF AN EXTRA BED?

Rooms and suites can fit up to a maximum of 3 people. Existing beds in all basic rooms can fit up to a maximum of 2 people, so if there are 3 people, the third one will have and extra charge and need an extra bed.
Extra bed rate: €65 including VAT per day, per extra bed.
Extra bed for children up to 12 years old: €35 including VAT per day, per extra bed.


3. BABY CRIB

Baby cot will be provided for free (from 0 to 2 years old maximum), maximum of one crib per room.
To reduce the risk of SIDS (sudden infant death syndrome) the hotel will not provide any kind of blanket pillows and bumper pads with the baby cot.


4. HOW MUCH DOES THE BREAKFAST COST?

Buffet breakfast: €24 per person, including VAT.
Continental breakfast: €14 per person, including VAT.
Our breakfast will be served daily from 6.30 am until 10.30 am from Monday to Friday & from 07.00 am until 11.00 am Saturday and Sunday at Rosmarino Restaurant.


5. HOW CAN I GET ROSMARINO RESTAURANT MENU AND BOOK A TABLE?

You can get all the menus and different promotions by clicking on the following link. You will also be able to book a table at our Rosmarino Restaurant

If you prefer, e-mail Service Express and we will reserve your table here »


6. IS IT POSSIBLE TO STORE MY LUGGAGE AT THE HOTEL AFTER CHECK OUT?

Of course it is possible to store your luggage after check out until you will leave the hotel, no extra charge required.


7. IS IT POSSIBLE TO CHECK IN BEFORE 15:00 HOURS OR CHECK OUT AFTER 12:00 HOURS?

Additional charges for arrivals earlier than 15:00 hours (subject to availability):
Check in: between 12:00 hours and 15:00 hours: €40 plus VAT
Check in earlier than 12:00 hours, please pre-register your room the night before, 1 additional night supplement
Additonal charges for check outs after 12:00 hours (subject to availability):
Check out: between 15:00 hours and 18:00 hours: €90 plus VAT
Check out after 18:00 hours, 1 additional night will be charged
Check-in and check-out times:
Check-in: from 15:00 hours.
Check-out: until 12:00 hours.


8. I HAVEN´T RECEIVED A BOOKING CONFIRMATION

Please contact our reservation department via email » and we will send you a booking confirmation immediately or you can also resend yourself the confirmation again by clicking on the link below and providing your last name and confirmation number here »



9. HOW CAN I HANDLE THE COSTS OF A RESERVATION?

Please use our authorization form which you can download here »
10. CAN I TAKE MY PET WITH ME?

The Westin Valencia, as every property Westin Hotels & Resorts, admits dogs up to18 kilos, one dog maximum per room.
All our guests deserve all our attention, that's why we offer our clients a bed especially created for their pets well-being, our Westin Heavenly Dog Bed®. The cost is €30 plus VAT per stay.


11. CAN CHILDREN ACCESS TO CAROLI HEALTH CLUB´S INDOOR THERAPY POOL?

The indoor therapy pool is only available for adults (18 years and older) and children are not allowed.
The therapy pool is part of our Caroli Wellness Center's water area, which includes hammam, sauna and cromotherapy shower.